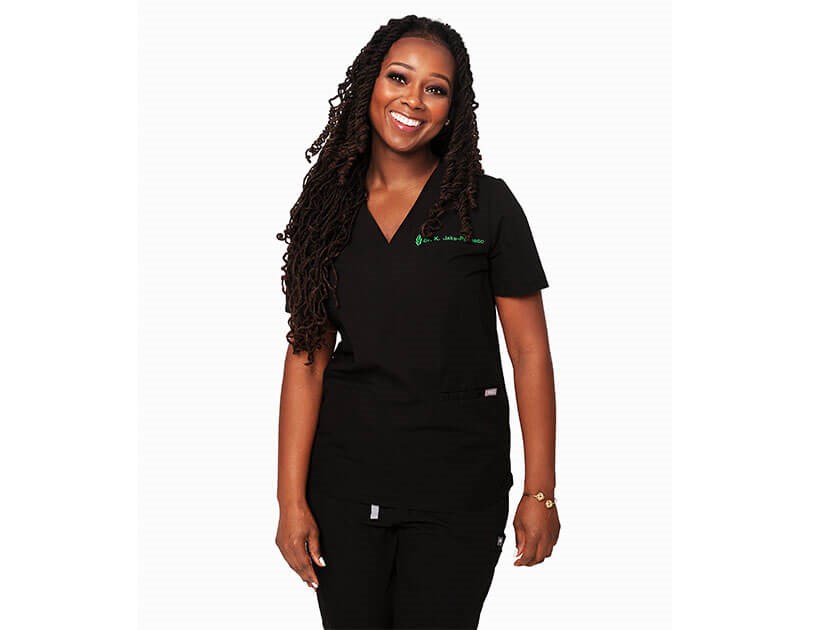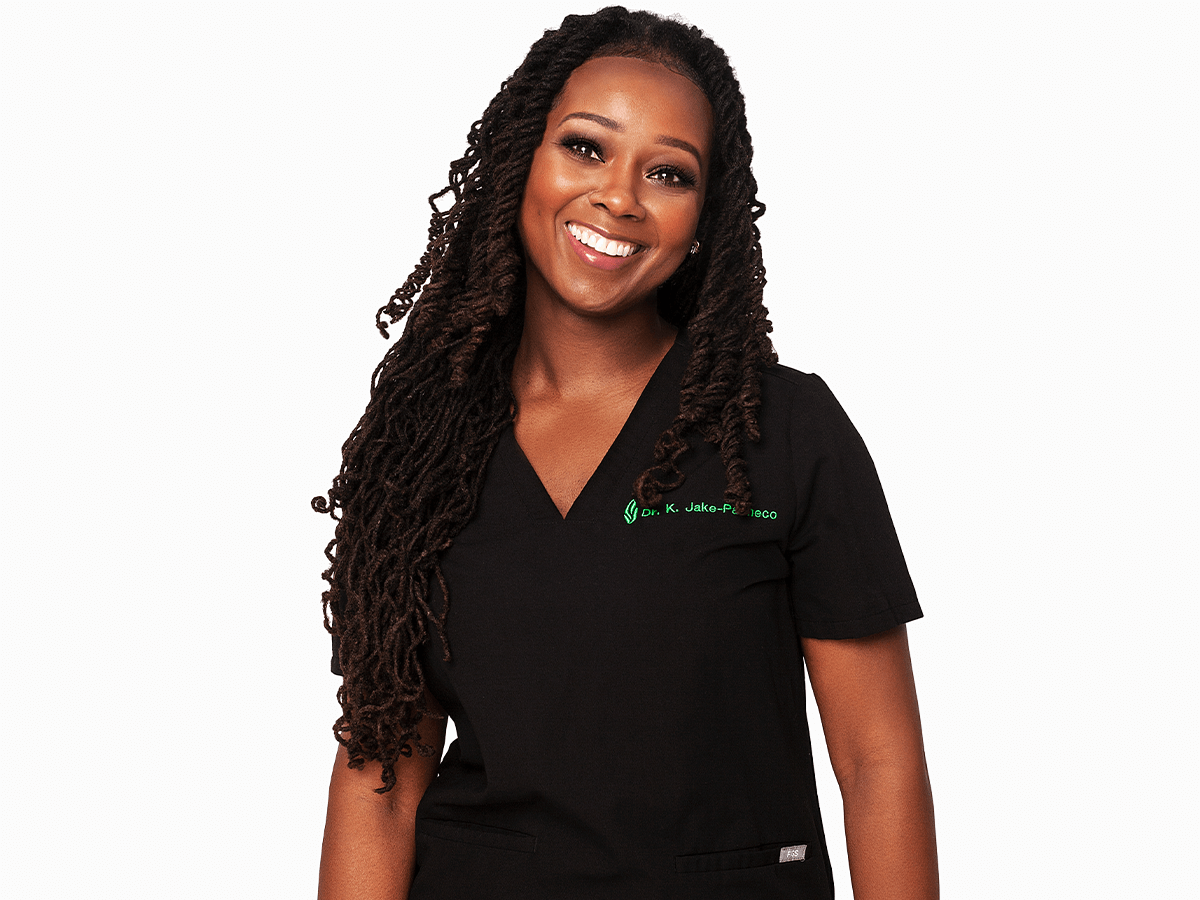 Meet Dr. Knieeka Jake-Pacheco
Dr. Knieeka Jake-Pacheco (Dr. J.P. as she prefers to be called) has practiced general dentistry for over seven years, giving her special insight into holistic and aesthetic approaches to patient care.
Dr. J.P. was the first to pursue a dentistry career in her family and has had very diverse and interesting experiences leading up to her chosen profession of ultimately becoming an orthodontist. Originally from the Midwest but raised on the West Coast, she returned to her roots to attend Northwestern University in Evanston, IL to earn her bachelor's degree. She obtained her Doctor of Dental Medicine degree from the Southern Illinois University School of Dental Medicine, and completed her dental residency at the NYU Langone Dental Program for Orthodontics and Dentofacial Orthopedics.
Dr. J.P. enjoys volunteering her time, caring for others, and has received numerous awards and scholarships throughout her academic and professional career from community foundations and local governments. She was also selected amongst her orthodontics co-residents to receive the Jerrold Memorial Award. In her free time, Dr. J.P. enjoys traveling, cultural and musical events, and staying active. She loves taking multicultural dance classes and exploring nature through jogs, hikes, and walks.
Dr. J.P. aligns with the MINT core values and is very dedicated to helping to improve her patients' lives, one smile at a time.