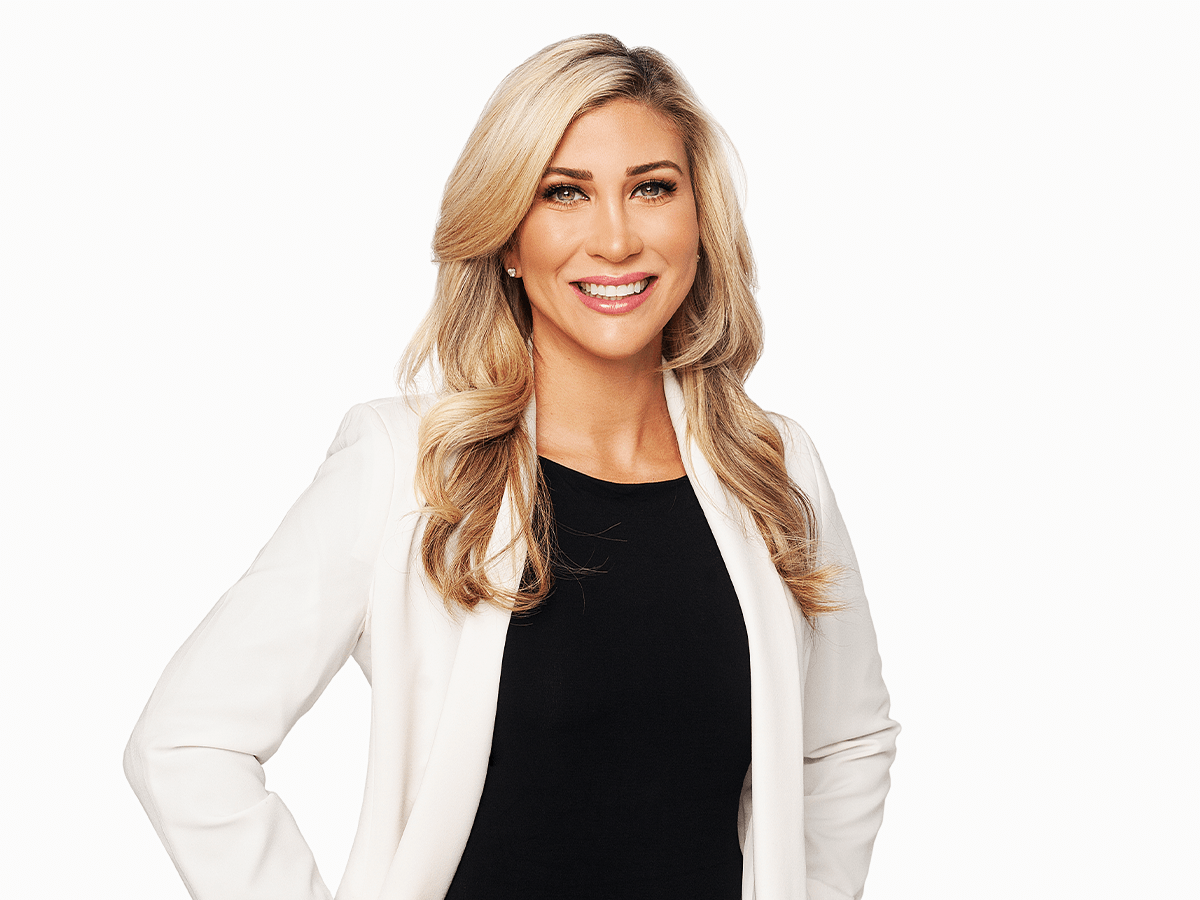 Dr. Rachel Bellan has years of orthodontic experience and holds MINT's values of providing the highest standard of perfection, care, and clinical excellence for our patients in the DFW area.
Dr. Bellan received her undergraduate degree from the University of Texas at Austin, earned her Doctorate of Dental Medicine from the University of Louisville School of Dentistry, and completed her Masters of Science in Dentistry and orthodontic residency at the University of Medicine and Dentistry of New Jersey (Rutgers). She is a member of the American Association of Orthodontists, Southwestern Association of Orthodontists, and Texas Association of Orthodontists, among other professional organizations.
When Dr. Bellan isn't working, she enjoys spending time with family and her two French bulldogs, entertaining friends, watching college football, and traveling.
Reviews
"This was such a great experience! I brought a friend for an appointment and ended up getting an ortho consult with Dr. Bellan while I was there. The office is nice, clean, and the staff is friendly. The practice manager, Roland, presented with some treatment and financing options. It was painless process. I recommend Mint Dentistry - Garland to anyone!"
J.
Google
"Dr. Bellan and the Mint Team are awesome! I came to Mint to work with Dr. Bellan. I had braces as an adolescent and over time my teeth have shifted causing my bite to be off. I'm working with Dr. Bellan to correct my bite and making my smile prettier (a happy bonus). I appreciate her attention to detail to deliver my best possible smile. I am halfway through my Invisalign trays and the difference is incredible. I can't wait to take my "after" pics. Thank you, Dr. Bellan, and Mint Team."
B.S.
Google
"We have been seeing Dr Bellan for both of our kids. One for braces and one for Invisalign and we have been so happy with her and her team! The level of customer service and more importantly the knowledge has made the experience exceptional. We highly recommend this team!"
M.S.
Google
"I drove over an hour away from home to visit this office for the first time specifically to see Dr. Bellan, who a friend recommended to me, and I'm so glad that I did. Dr. Bellan is the most thorough and kind of any of the doctors I've visited with at Mint Orthodontics for Invisalign. She was able to figure out why a stubborn space in my teeth wasn't closing properly and explained it to me for the first time. If she had been my doctor to begin with, I would've saved a lot of time and appointments trying to figure out what the problem was. Lovely office staff and very clean atmosphere as well. Thank you Dr. Bellan ♥️"
K.M.
Google
"Dr. Rachel and her staff are phenomenal! They are the ultimate professionals who are always there and ready to help, while making you and your child comfortable. I wouldn't go anywhere else for our orthodontist concerns. They are awesome!!"
T.S.
Google