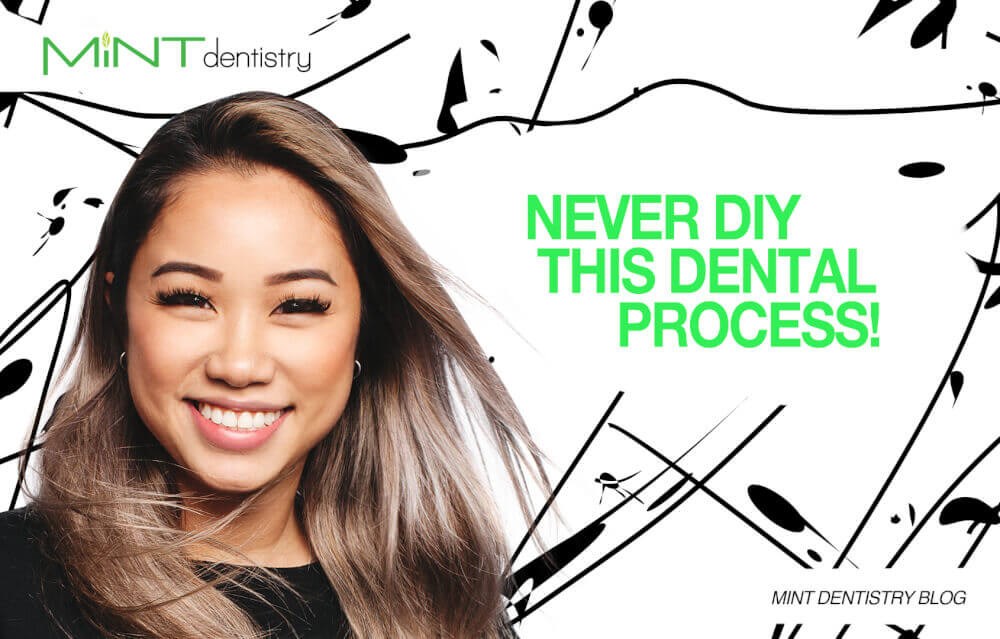 The majority of people dream about having a gorgeous smile. As a part of obtaining this, they are getting expert teeth whitening. It is a popular corrective dentistry method with remarkable benefits beyond whiter smiles. Store-bought teeth whitening kits just cannot match the more brilliant and longer-lasting aftereffects of professional teeth whitening.
Custom-Made Treatments And Outcomes
Typically, in cosmetic dental treatments, a generalized program will not work for every patient. Patients' needs can be incredibly diverse. Oral professionals make use of their training and experience while examining teeth to determine the reasons behind any stains.
Also, the dental practitioner will consider any past and future cosmetic dentistry procedures or restorations you may get that could impact your desired outcome. For example, it may be wise to delay getting new crowns and ceramic veneers. This can enable the dentist to design crowns and veneers that complement the hue of your recently brightened, gorgeous teeth. Tooth stain removal can be relatively harder for individuals who have veneers or crowns. Because whitening sessions cannot lift stains on dental restorations, it may be necessary for your dental practitioner to perform various techniques to ensure that your teeth are a consistent shade.
At your initial evaluation, the dentist will establish an individualized whitening process that is tailored for you. The dentist should also tell you the approximate number of whitening treatments necessary to get the best outcomes.
Medical-Strength Teeth Whitening Products
Store-bought teeth bleaching materials usually have a nominal level of whitening elements compared to bleaching processes applied in most professional teeth whitening. In addition, burdensome mouth trays and annoying strips may produce patchy results and commonly only lighten teeth one shade per session. Before a professional teeth whitening treatment, individuals can select the precise color of whiteness they aim to obtain.
At MINT orthodontics, our team provides hour-long laser teeth whitening treatments using a system called ZOOM for Dallas, TX men and women. ZOOM has an exclusive gel formula that is applied to each tooth one by one. This unique gel is activated by a laser, which enters the tooth and whitens the dingey enamel. This technique could lift your teeth from six to ten shades. Dental professionals suggest that patients who undergo laser teeth whitening treatments receive professional cleanings two times each year. This cleaning can help get rid of additional surface discoloration and help your teeth remain healthy.
Say Goodbye To Tooth Sensitivity
Occasionally, those who utilize over-the-counter teeth whitening systems may suffer from tooth pain after applying them. This might occur when the hydrogen peroxide permeates the surface of the teeth or if they use whitening solutions with ill-fitting strips and trays that irritate the gums and lips. The trained dental professionals at MINT orthodontics take cautious steps to hamper such complications.
Throughout a ZOOM laser whitening session at our Dallas, TX practice, patients' gums and lips are covered to make sure that any whitening products impact the teeth only. Afterward, the dental professional will administer the bleaching gel to every single individual tooth. To shield the eyes from the diode-laser light, patients use protective glasses. Although the technique is painless for most men and women, a topical anesthetic could be administered to lessen any uneasiness or to reduce the gag reflex.
Safer, Faster Treatments
While over-the-counter lightening gels mostly do not result in safety issues for many people, many attempts to whiten and brighten teeth without direction from a dental professional might result in long-term tooth discomfort from sensitivity to heat and cold. Because it might take many weeks or even months to see distinct effects with pharmacy tooth whitening materials, for example, strips, toothpaste, or gels, pain can become an issue. Specific types might fail completely to produce a more vivid smile. In-office teeth bleaching systems are conducted by dental professionals to let patients feel calm and guarantee that the teeth and gums remain safe during the procedure.
Long-term Outcomes
Along with the multiple other benefits of in-office teeth whitening treatments, their outcomes are visible much longer relative to drugstore tooth whitening products. Right after a whitening treatment and for approximately 24 hours, we advise patients to refrain from consuming any stain-inducing foods, for example, food coloring dye, and drinks like tea or coffee. In addition, whenever feasible, utilize a reusable straw for liquids that could stain the teeth.
After a ZOOM laser teeth whitening session, our patients get an at-home kit that consists of the whitening agent and tailor-made mouth pieces. These at-home systems can be put to use around twice a year to help uphold the whiter look of your smile. At MINT orthodontics, our team recommends practicing excellent oral hygiene routines by always brushing and flossing after you have a meal and before going to bed.
Enhanced Self-Assurance and Attitude
Newly bleached teeth will create much more than just a pretty smile. Men and women feel heightened positive attitudes following their treatment, which helps them to grow progressively more outgoing and perform stronger in professional contexts and in other social events. Bleached teeth will often also take years off of your face, making you seem more youthful.
Rely On Trained Dental Professionals to Increase the Beauty of Your Smile
The life-changing outcomes produced by expert teeth whitening treatments such as ZOOM and multiple others are incomparable in their abilities to greatly revamp a person's smile and, at the same time, increase self-confidence. We urge you to call MINT orthodontics and request an exam with our highly trained Dallas, TX cosmetic dentists, who would love to assist you in achieving a positively lovely smile.