Can I Still Play Sports If I Wear Metal Braces?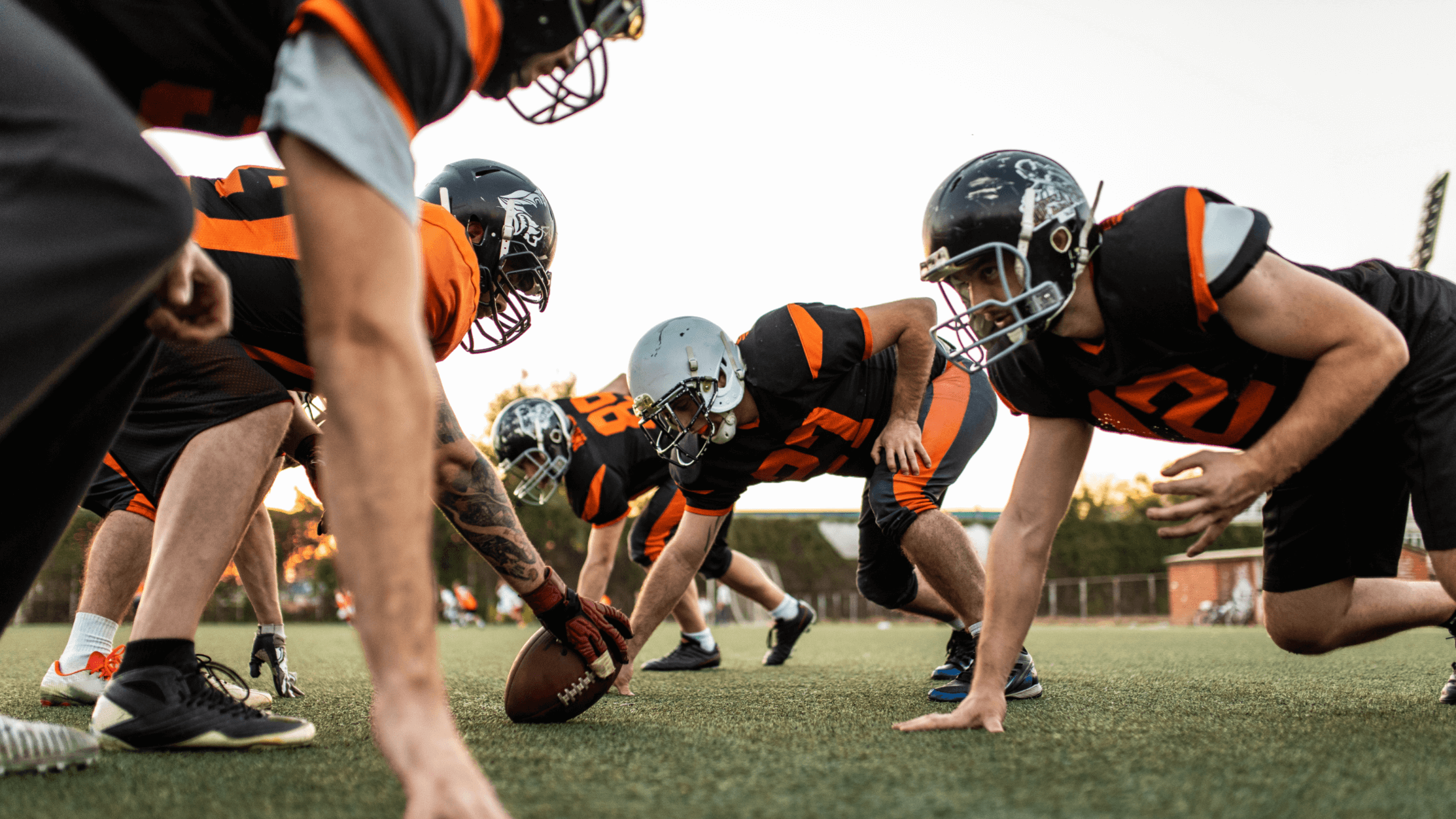 Sports, like soccer and football, play a significant role in our lives. Unfortunately, it is common for children and adults to experience injuries during sports activities. This could mean getting a knocked-out tooth or worse. If you have braces in Dallas or Fort Worth, TX, MINT orthodontics highly recommends getting a custom sports mouth guard.
So, why are mouth guards important, and can you still play sports if you have metal braces? Generally, most orthodontists agree that you can still be active with braces as long as you take precautions. Patients with concerns about braces should contact a member of our dental team. We can make recommendations and create a mouth guard for sports that protects your teeth and gums.
Why are mouth guards important?
So, why are mouth guards important? Most kinds of sports require players to have close contact with one another. Accidents and injuries while out on the field are common. Physical trauma can affect how your teeth move and set back your treatment time. It may even reverse what your braces have already accomplished to improve your teeth. Whether you play football, baseball, or another sport, you can still play alongside your teammates. A mouth guard for sports can preserve your smile and protect the investment you made in your braces.
Get a custom sports mouth guard
Athletes without braces usually opt for the drugstore "boil and bite" option. This mouth guard requires patients to boil a plastic mouth guard before inserting it into their mouth to form a mold. The problem is that if you have braces, your teeth will slowly shift over time, which means your mouth guard no longer fits your teeth. If you are an athlete with metal braces, MINT orthodontics can fit you for a custom mouth guard. Our staff in Dallas and Fort Worth, TX can prevent injuries, such as:
Lacerations to the soft tissue

Chipped or broken teeth

Injury to the temporomandibular joint (TMJ)

Root fractures
A custom mouth guard from our clinic is made from materials that cushion your teeth and gums from impact. It also protects your metal brackets and wires. While an orthodontic mouth guard tends to be larger than the over-the-counter option, it does not mean it is not also comfortable. Our patients at MINT orthodontics even report that their new mouth guard is actually more comfortable and effective than a traditional one.
Take care of your mouth guard
After you are fitted for a custom sports mouth guard, it is important to take care of the appliance every time you use it. At home, you can simply clean the mouth guard with a toothbrush and toothpaste. Store it in a clean, dry area in a special case when it is not used. We may give you custom instructions based on your individual device. If it gets damaged, remember to replace it before your next practice or sports game.
Get a mouth guard for sports
MINT orthodontics is dedicated to helping patients continue the activities they love while we straighten your smile. If you or a member of your family participate in sports, our staff can make the experience as stress-free as possible with a custom mouth guard. To find out how to get fitted for yours, schedule a dental assessment in Dallas or Fort Worth, TX. Our goal is to give you a more aligned smile and improved oral health.