Do Braces Leave White Marks on Teeth?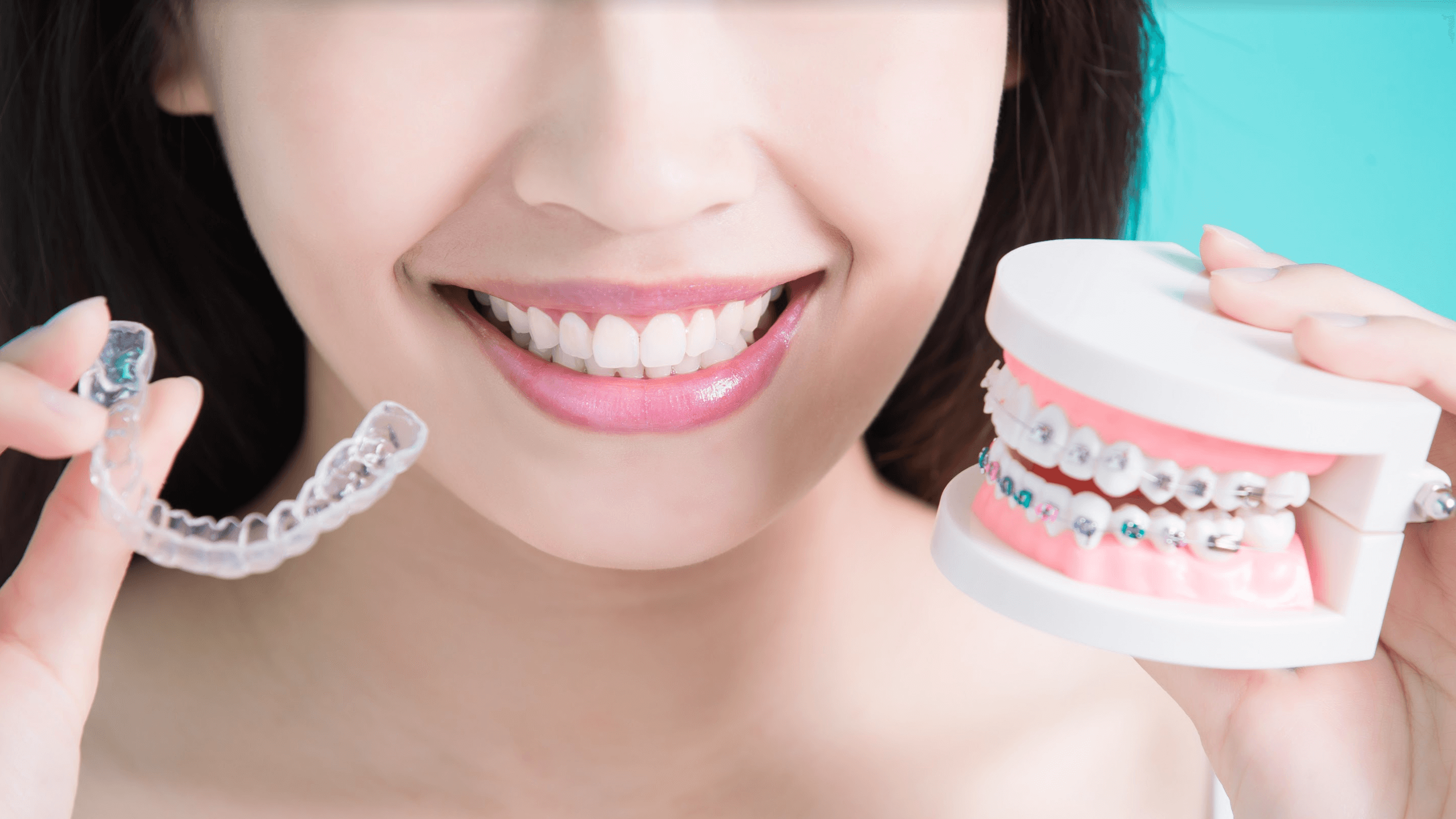 It is no secret that your teeth can affect your overall appearance. Your smile is one of the first things people notice about you! However, when it is time to take off your metal braces, you may be worried about the stains left behind. While these white marks may seem concerning, they are preventable and treatable at MINT orthodontics. Learn about taking care of your braces and how to remove white spots on teeth by reaching out to our office in Dallas or Fort Worth, TX.
About metal braces
The most effective way to straighten your teeth is through traditional metal braces. This orthodontic treatment requires the use of brackets attached to each individual tooth. A metal wire connects these brackets together and helps guide the teeth to the appropriate location. Every 4 – 6 weeks, your orthodontist tightens the appliances to increase the tension and to get the right outcome. Most patients expect to wear metal braces anywhere from 18 months to two years.
What are these white spots on my teeth?
Many people believe that the brackets themselves are to blame for white spots and discoloration. Actually, it depends on how well you take care of your smile during your orthodontic treatment. The complex design of brackets and wires makes it challenging to clear away excess food particles. When your teeth are not cleaned well enough, bacteria collect around the brackets and release acids that break down calcium and other important minerals. This is what leads to white spots.
How to prevent white spots
Your best defense against white spots is good oral hygiene. When you attend your follow-up appointments at MINT orthodontics in Dallas or Fort Worth, TX, we can assess your teeth and make sure no spots are missed. Your oral care routine should include:
Brush and floss your teeth as recommended by our clinic

Use non-whitening fluoride toothpaste when cleaning your teeth

Reduce your intake of acidic or staining foods and drinks

Try a water flosser to clean hard-to-reach areas

Report any areas of concern to your orthodontist
How to remove white spots on teeth
Patients who get their braces taken off may notice a straighter and more aligned smile but are disappointed by the white spots left behind. The great news is that MINT orthodontics offers procedures to correct cosmetic issues based on your needs and goals. For instance, professional fluoride treatments can restore the health of your teeth by adding mineral back to the enamel. In-office teeth whitening treatments may also be recommended. For severe white spots or problem areas, porcelain veneers can cover the front surfaces of the teeth and make your smile appear flawless again.
Learn about your orthodontic options
Whether you have braces now or plan on wearing them in the future, MINT orthodontics in Dallas and Fort Worth, TX, wants you to have successful results. White spots on your teeth may affect your smile, but they are easily treatable. There is no question that orthodontic treatment is worth the extra effort to keep your teeth clean and healthy. Learn how to remove white spots on teeth and more by contacting our office for an assessment. Our professionals are dedicated to the health and wellness of your smile.