How Does Invisalign® Treatment Move Teeth?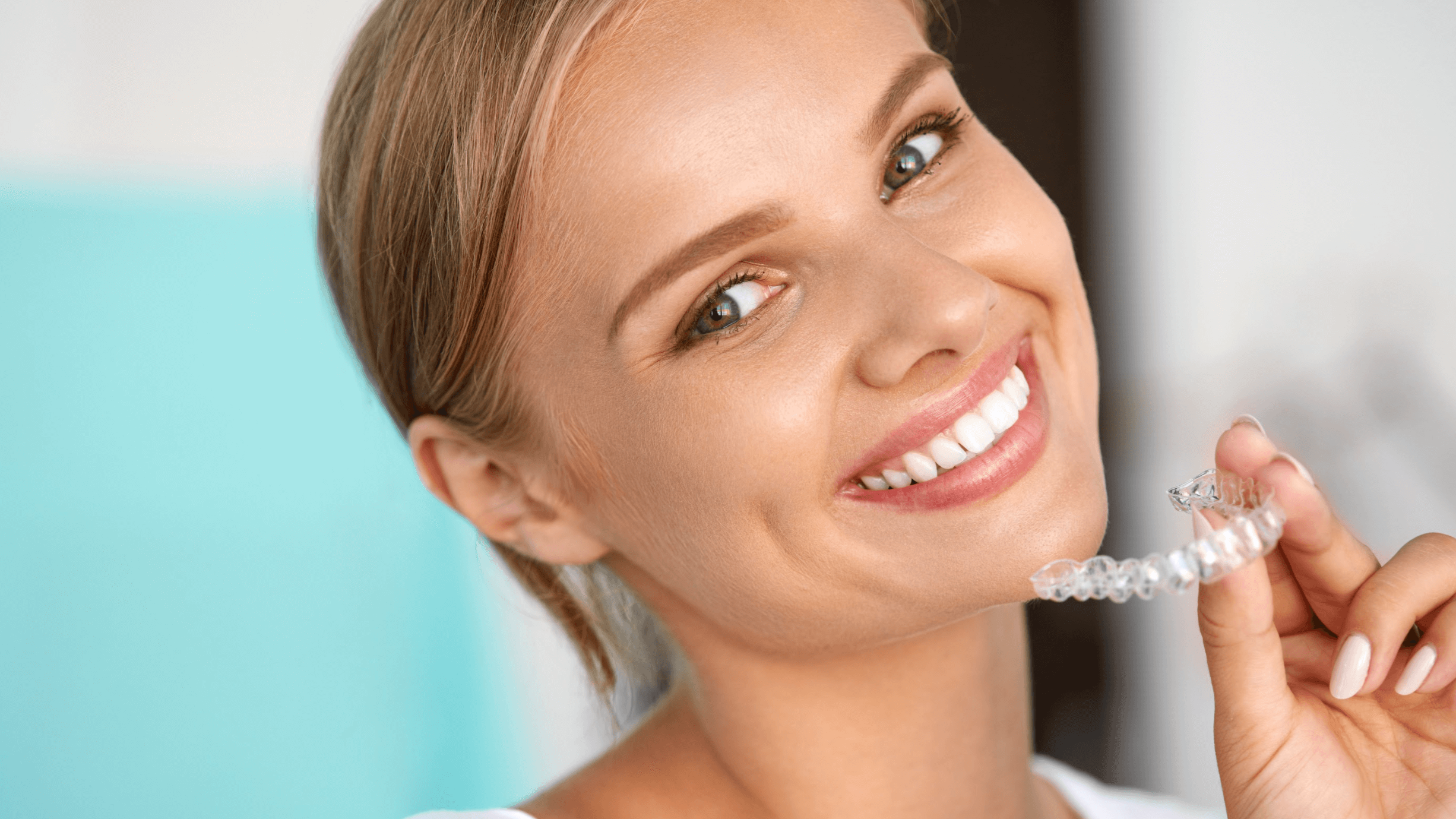 Having a straighter smile is an important priority for most people. Though traditional orthodontics, like metal brackets and wires, are proven and time-tested, more patients are turning to advanced Invisalign treatment. The clear aligners slowly move the misaligned teeth so you can feel comfortable with your smile again.
At MINT orthodontics, a Dallas Invisalign dentist can help you achieve a straight and healthy smile for life. When you schedule a dental assessment, we can teach you how Invisalign treatment works and more. Read on to learn about our revolutionary approach to teeth straightening and whether you are a candidate for Invisalign clear aligners.
Why people choose Invisalign clear aligners
Invisalign treatment is popular for a good reason. This innovative technology is a solution for adults who want to correct their smile but do not want traditional metal braces. The results are so positive that younger adults and teenagers are interested in correcting misaligned teeth. Patients also love the fact that the clear aligners are easily removed, which means they can eat or drink whatever they want during orthodontic treatment.
What conditions can it help?
Clear aligners are not just designed to correct small cosmetic issues. A Dallas Invisalign specialist at MINT orthodontics can improve your overall dental health by addressing serious issues, such as:
Crooked teeth

Overcrowded teeth

Gaps in between teeth

Misaligned bite (overbite, underbite, or crossbite)
How Invisalign treatment works
While the custom mouth trays are easy to remove when eating and brushing your teeth, the aligners must be worn for 20 – 22 hours a day to achieve the desired results. If treatment recommendations are not followed properly, the process may be prolonged or even counterproductive. Patients must also have good oral hygiene and take care of their aligners. This is because excess plaque or food debris can increase your risk of tooth decay.
How long to wear your clear aligners
Patients can expect to wear their teeth straightening aligners for 12 – 18 months. However, this depends on your current misalignment issues and our treatment goals. When you visit MINT orthodontics, we can give you personalized instructions about how long to wear Invisalign aligners. Our office will monitor your progress and give you new aligners as needed. Aligners should be changed out every few weeks to keep your teeth moving in the right direction.
You will need a retainer
Just like regular orthodontics, Invisalign treatment also requires a retainer after treatment is complete. These retainers keep your teeth in place to prevent them from returning to their original position. Invisalign retainers are smooth and comfortable, so they will not irritate your teeth and gums. Again, the trusted staff at MINT orthodontics will let you know how long to wear Invisalign retainers, along with any other relevant information.
Learn about your teeth straightening options
Teeth repositioning may sound like an intimidating process, but our office makes it easy. This low maintenance option allows women and men alike to get the smile they have always wanted. If you are looking for an alternative to metal braces and want to improve your crooked smile, contact a Dallas Invisalign dentist at MINT orthodontics. We offer comfortable and convenient ways to overcome a range of orthodontic issues.