How Does The Invisalign Process Work?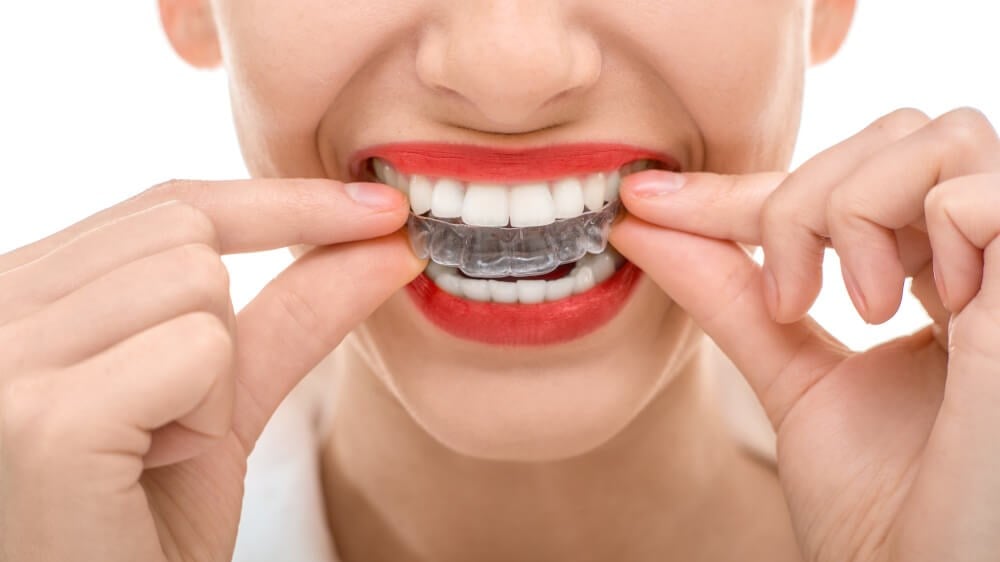 Many people want straighter teeth, but they are not always interested in the discomfort that comes with traditional braces. If this sounds like you, it may be time to consider Invisalign®. Invisalign clear aligners are not noticeable and straighten your teeth without metal brackets. At MINT orthodontics, we realize you may have some questions about this treatment. How does Invisalign work, and does Invisalign hurt?
Properly aligned teeth are not just beautiful, but better for your oral health. This is because problems like crooked teeth could turn into more complicated issues in the future. Invisalign treatment is designed to meet your smile goals to prevent the need for extensive dental work. To learn about the benefits of Invisalign, reach out to MINT orthodontics in Dallas and Fort Worth, TX. Our main goal is to provide quality orthodontic care.
Who should get Invisalign?
There are many reasons someone would seek Invisalign treatment. Sometimes, people are born with crooked teeth due to genetics, while others have misalignment because they sucked on their thumb as a child. Losing a tooth or several teeth may also cause the surrounding teeth to shift. A trained orthodontist can examine your teeth and let you know what Invisalign can do for you. Though there are some similarities between Invisalign and metal braces, Invisalign offers the following benefits:
Clear aligners: aligners are made from see-through material, rendering them virtually invisible

Convenience: Invisalign can be removed when you need to eat or brush your teeth

Treatment time: the straightening process is usually shorter than traditional braces
How does Invisalign work?
The process begins with a consultation from an experienced orthodontist. They will perform a general examination and evaluate the alignment of your smile. This may include taking X-rays or impressions of your teeth. Patients are also free to ask questions about Invisalign and what is involved. If we decide Invisalign is right for your smile goals in Dallas and Fort Worth, TX, MINT orthodontics works on creating your clear aligners.
So how does Invisalign work? Invisalign is for adolescents and adults who are willing to wear their aligners at least 20 – 22 hours a day. Patients are given a new set of aligners to wear every two weeks, so the teeth will gradually move into the correct position. Aligners can be removed for activities like eating or brushing your teeth. After the straightening process is completed, patients should wear retainers to hold their teeth in place while the gums and jaw adjust.
Does Invisalign hurt?
The Invisalign process allows our doctors to control the pace and timing of your treatment. But many people want to know – does Invisalign hurt? Because the aligners are custom-made for your teeth, they do not cause any discomfort to your teeth or gums. Your retainer is also specially made based on the images taken at our office. Our dentists will continuously assess your alignment to make sure your teeth stay on track.
Schedule your Invisalign treatment
The benefits of Invisalign go far beyond having a gorgeous smile. With these removable aligners, individuals can see improvements in their appearance and oral health. Whether you choose Invisalign or traditional orthodontics, remember that taking care of your teeth is important. You deserve to have a straighter, gorgeous smile that makes you feel confident. Learn how Invisalign works by contacting MINT orthodontics in Dallas and Fort Worth, TX.