How Noticeable is Invisalign?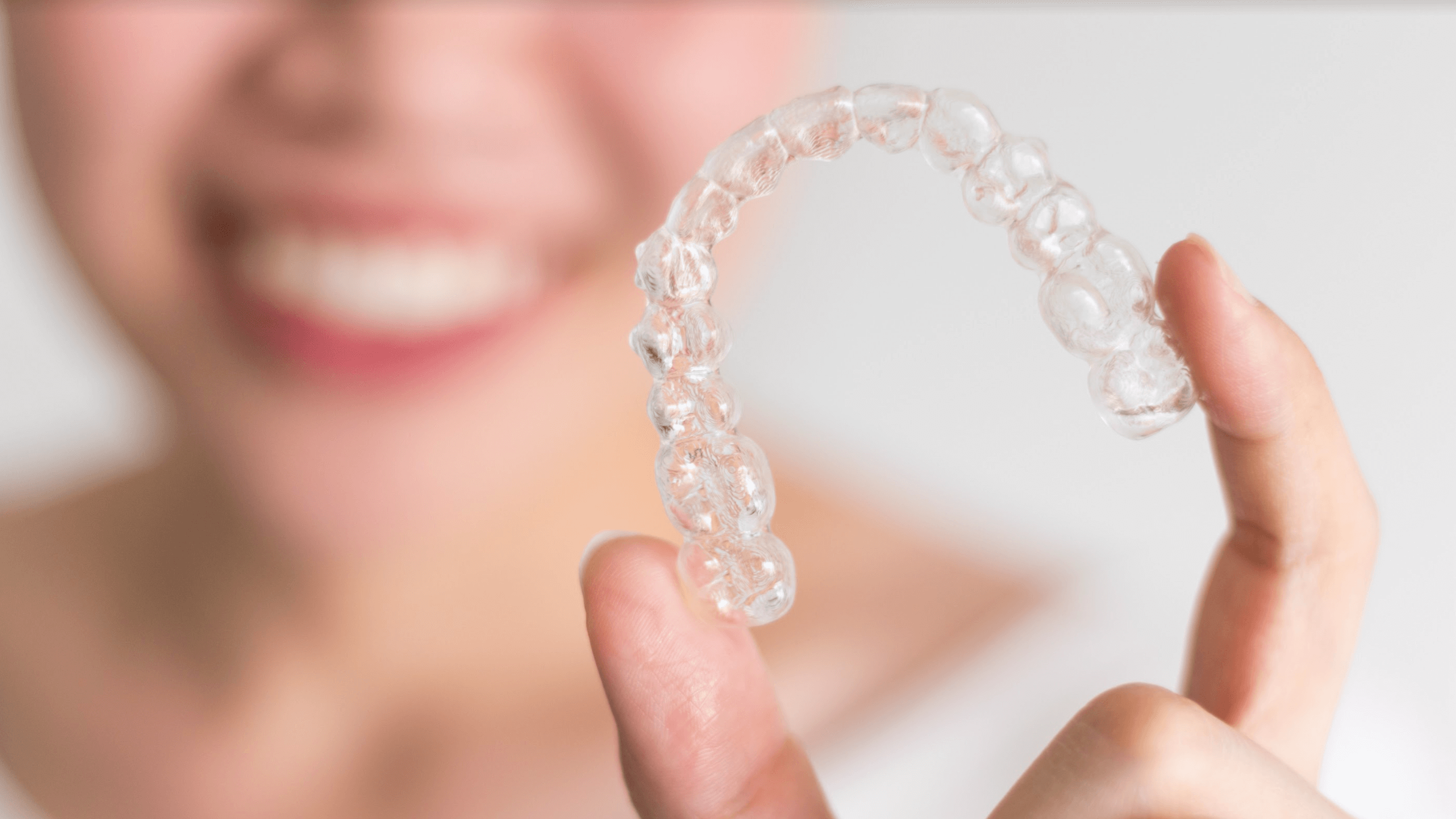 Many people decide against getting braces because they do not like the appearance of metal brackets and wire. The good news is that Invisalign® can straighten your smile without these noticeable appliances. So, can you see Invisalign? Are the aligners really as invisible as they claim?
When you visit MINT orthodontics in Dallas or Fort Worth, TX, we can show you a set of Invisalign clear aligners and give you an idea about what to expect during treatment. Not only is Invisalign discreet, but they also allow you to enjoy your favorite meals without restrictions. Contact our facility to discover the advanced orthodontic treatment you can barely see.
Can you see Invisalign?
The Invisalign system uses clear aligners that gradually reposition your teeth over time. So, can you see Invisalign? Because the flexible plastic is clear, it is difficult for onlookers to see. Patients do not have to worry about the visibility of their aligners at home or work. Clear material is not the same as invisible material, however. While Invisalign is generally hard to detect, people may still see them. For example, standing in direct sunlight could make them more obvious, since the bright light would reflect on the plastic.
Taking care of your aligners
While Invisalign goes undetected in most instances, there are some conditions that make them more noticeable. This is why we emphasize the importance of taking care of your teeth and gums. Regular brushing and flossing can remove any obvious food particles and debris. During follow-up appointments, our professionals can examine your aligners and let you know if your orthodontic treatment is working as planned. We can also discuss if your aligners have become discolored or stained.
Things that make Invisalign more noticeable
There are some things that determine whether your aligners stay clear over time. Keep in mind that this is not a comprehensive list by any means. If you have concerns about what makes your clear aligners visible in public situations, contact our facility in Dallas or Fort Worth, TX.
Staining food and drinks: MINT orthodontics asks patients to limit items like red wine, cola, tea, and coffee for the duration of their treatment. If you cannot avoid them, brush your teeth, or rinse your mouth before replacing your aligners.

Lipstick products: Just like staining drinks, lipstick can also discolor your aligners. You may want to temporarily avoid bright or colorful lipsticks in case they accidentally transfer to the plastic.

Smoking: The nicotine and tar content of cigarettes is not just dangerous for your overall health. Even smoking over a short period of time will cause your aligners to appear yellowish or brown.
Orthodontic treatment near me
Invisalign is one of the most significant advancements in orthodontic treatment. If you have been considering Invisalign for yourself or a member of your family, you may have a lot of questions. You may even be concerned that the aligners are not as visible as they claim. When you meet with the skilled experts at MINT orthodontics in Dallas or Fort Worth, TX, we can put your fears at ease and guide you through the Invisalign process. Allow us to give you the results you want with a visit today.